Blank Sign Book
Paperback, 104 pages
Wolfman Books 2019
In 2019 I published a collection of art writing by the poet and critic, Anne Lesley Selcer. Selcer's work has been nationally and internationally commissioned and solicited by museums, galleries and art magazines. Anchored by the feminist, queer, and decolonial thought of Susan Sontag, Saidiya Hartman, Lisa Robertson, Micha Cárdenas, and many more,
Blank Sign Book
explores representation from the image to the agora. The essays are embedded deeply within the pleasure of art and the power of artist. They consider topics from the materiality of the internet, protest, sound, and gentrification, to teenage literary obsession, femicide, and decolonized time.
Blank Sign Book
unfolds within Selcer's decade long investigation of Western beauty, from which two award-winning poetry publications have emerged. With lyricism, incisive clarity and a deep commitment to the power of art and artists as a vehicle for experimental advocacy and radical insight,
Blank Sign Book
displays Selcer's capacious and assiduous grasp as an art writer and cultural thinker to be read for decades to come.
COVER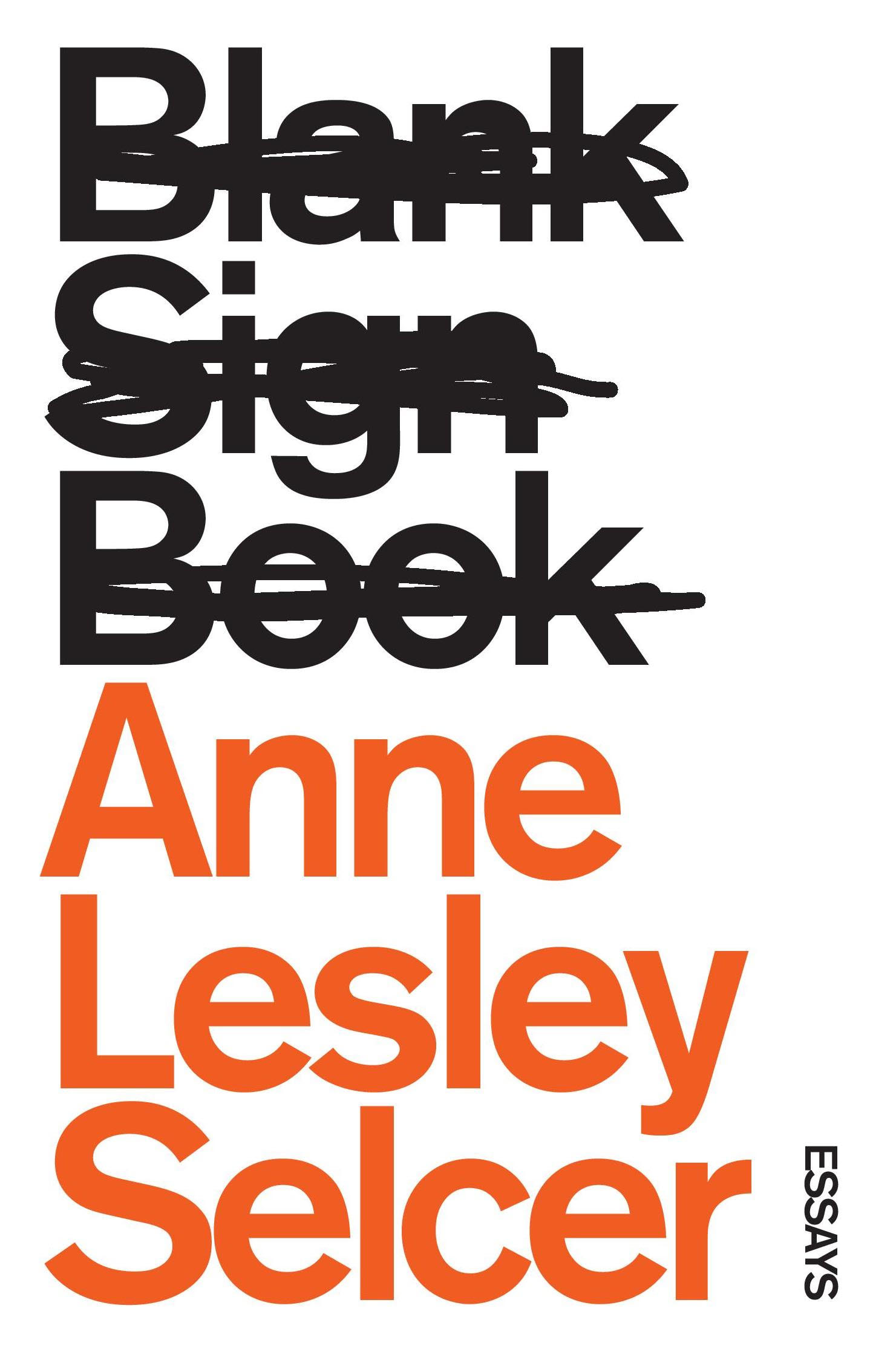 ABOUT ANNE LESLEY SELCER

Anne Lesley Selcer is the author of SUN CYCLE (Cleveland State University Poetry Center, 2019), BLANK SIGN BOOK (Wolfman Books, 2019) and A Book of Poems on Beauty, winner of the Gazing Grain Press Award. Her writing on art includes Banlieusard, a book- length text for Artspeak, as well as essays for museum and gallery catalogs and art magazines. Writing occasionally manifests as moving image or sound.